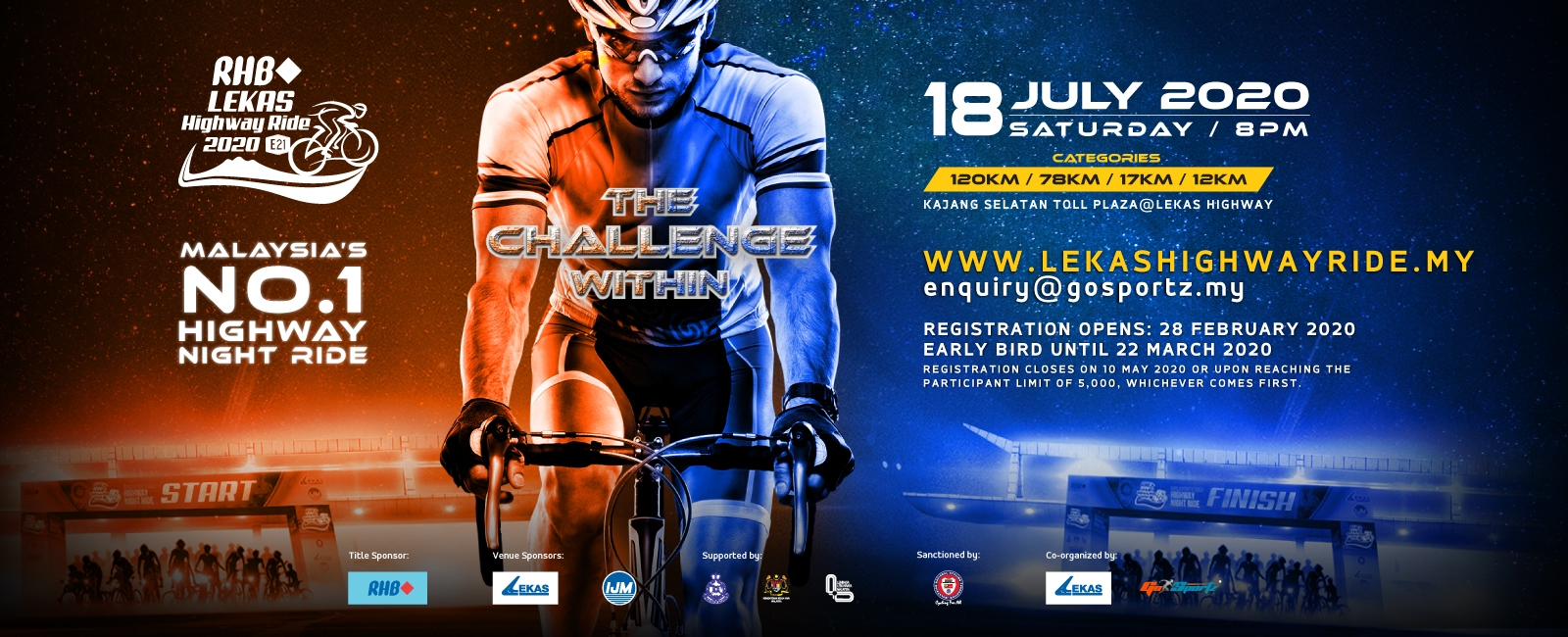 Plaza Tol Kajang Selatan
Saturday, 18 July 2020
A revolutionary cycling experience created for every cyclist who seek the thrill of a lifetime!
If you are seeking that thrill there is no other than the RHB LEKAS HIGHWAY RIDE; Recognised as the first and only night ride on a highway, it is an event that entice cyclist to draw every bit of strength to challenge themselves under the brightly lit highway.
Experience the unique atmosphere on highway which is fully closed for safety; giving a new level of freedom to challenge yourself to excel - A new level of pure enjoyment on the highway.
It is an experience of a lifetime brought to you, courtesy of RHB Banking Group and Lebuhraya Kajang - Seremban Sdn. Bhd. (LEKAS - a division under IJM Corporation Bhd. - Infrastructure)